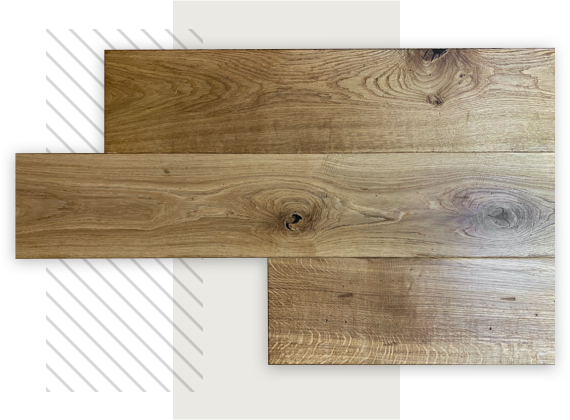 While they share the natural grace and beauty of their more expensive solid wood cousins, Sanders & Fink engineered wood floors are a far more durable and sustainable choice. They're also comforting and stable underfoot.
Made to last
Available in many natural designs and finishes, each engineered wood plank is created by precision-bonding individual layers of solid wood. The grain in each layer runs differently from those above and below it, giving superb stability even in moist or variable conditions such as kitchens, bathrooms and conservatories.
Design unfettered
We offer a rich variety of styles, colours and finishes, from the simple and understated to bold and opulent. And if you can't source exactly what you're looking for, we'll go out of our way to find the perfect match.
Sourcing only the finest wood from sustainably managed forests, Sanders & Fink creates engineered wood flooring that's simply outstanding.
The Collections
Essentials
French
Oak Parquet
Find your nearest retailer
Visit your nearest Sanders & Fink retailer to see our ranges, explore opportunities or talk through ideas.